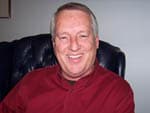 JIM CLARK
- Dealer Principal
In 1955 when Jim Clark was two years old, his father Byron James "Jim" Clark (a highly decorated Army Officer who hit the beach on D-Day and later was called back to serve in Korea) borrowed $10,000 from an Aunt and purchased a Plymouth Desoto dealership in Lawrence, Kansas. Jim grew up in his father's dealership where he learned how to do business honorably and support his local community.
In 1981 Jim Clark purchased Don Coates Chevrolet and at age 27, becoming one of the youngest Chevrolet Dealers in the United States. It was inevitable that Jim Clark would end up in the automobile business, effectively following in his father's footsteps.
For thirty years Jim Clark has served on almost every community service board, in the late 80's served on the City Commission with a term as Mayor, been decorated and honored by Commanding Generals of Fort Riley and continues to be active in youth ministry co-directing Junior Church with his wife Debby at the Junction City Nazarene Church. Youth activity sponsorships have played a big part in Jim Clark's benevolent support. For every one of those 30 years in business, Jim Clark Auto Dealership has been the primary youth sports sponsor of the Junction City YMCA -sponsoring over 20,000 children.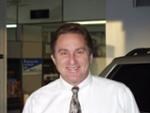 WILLIE THORNBERG
- General Manager
We would like to thank you for visiting our website and considering us for the purchase of your next new or pre-owned vehicle. It is our goal to provide you with an excellent purchase and ownership experience.
We know your time is valuable. We are sure you will find our site a fast and convenient way to research and find a vehicle that's right for you. If we can be of any assistance while visiting us online,
send us an email
and we will promptly reply. Let us introduce you to
our staff
, show you some of our
special vehicle offers
, and take you through our complete line of
new
and
used
inventory. We can help you find exactly what you are looking for.